河北新龙科技股份有限公司(以下简称新龙科技)创立于1995年,注册资金3090万元。目前,公司已发展业务涉及软件产品开发与服务、信息技术咨询、学历/非学历教育、人才服务、互联网信息服务等领域。已形成了以河北新龙科技股份有限公司为龙头,新龙软件研发与外包服务基地、河北省冀软信息技术职业培训学校、院校合作体系、人才咨询服务公司为骨干的信息产业集团。
河北新龙科技股份有限公司是河北省政府批准的首家股份制软件企业,也是首家被河北省科技厅和软件协会认定的软件企业,在河北省首批取得了国家信息产业部颁发的"计算机系统集成资质证书",是本行业内最早通过ISO9001国际质量标准体系认证的国家级开发区高新技术企业。2007年被科技部认定为"国家火炬计划软件产业基地骨干企业"。多次荣获"河北省优秀民营企业"、"河北省信用优良企业"、"先进高新技术企业"、"河北省软件开发先进单位"、"科技企业十强" "石家庄市信息行业利税大户""石家庄诚信单位" "服务创新"、"先进基层党支部"、"捐资助学先进单位"、"2012年度电子信息产业明星企业"等荣誉称号。
新龙人座右铭:先做人 后做事 一丝不苟 精益求精。
新龙精神:严谨 务实 创新。
新龙科技始终以"创造信息产品、改善个人及组织效绩、推动社会进步"为宗旨,以"为客户创造价值"为企业核心价值观,采用"一个事业,两个翅膀,互动发展"的商业模式,专注信息技术领域,在软件及服务、培训和教育两个方面为客户提供整体解决方案和完善的客户服务。
新龙科技在软件产品、局域网和广域网的设计、建设等领域具有丰富的经验,擅长大型信息化建设工程的设计和管理。新龙科技相继完成了河北省互联网、河北省考试院、河北省审计厅、河北省国税局、北京大唐发电股份有限公司等不同行业的系统集成工程。新龙科技公司研发了"新龙信息采编发布系统"、"新龙网络信息综合服务平台"、"基于Internet/Extrannet的企业信息应用平台—PortalSmart"等多项自主版权的软件产品,并得到广泛应用,取得了良好的经济效益和社会效益。新龙科技教育培训事业取得骄人业绩,已为社会培养输送高素质的IT人才12000余名,毕业生就业率高达98%,许多毕业生已经成为IT公司的技术骨干。新龙科技自主开发的"翰子昂软件实训体系"已成功应用在河北、河南、山东、安徽、大连等数十所高校和社会培训机构,学员近10000人,预计2015年学员人数达5万人。
With the registered capital of RMB 30.90 Million Yuan, the Hebei Systop S&T Co.,Ltd. (SystopCo., Ltd.) was established in 1995. The business activities of the company cover a wide range, such as software development and service, information technology consulting, academic/non-academic education, talent service, internet information service and so on. It is now a leading for the information industry group, mainly including The Base of Systop Software Development and Outsourcing Service, TheHebeiJiRuanInformation Technology Vocational School, Institutes Cooperation System and Human Resource Advisory Service Company.
The Systop Co., Ltd. is not only the first stock-joint software company approved by the HebeiGovernment but also the first authenticated software company by both the Hebei Science and Technology Department and the HebeiSoftware Association.It is the first organization to have the "Computer System Integration Qualification Certificate" issued by the Ministry of Information Industry and the first China National High-Tech Company certified by the ISO 9001 Quality Management System in Hebei.In 2007, it was certified to be "The National Torch Program Software Industry Base Backbone Enterprises" by the Ministry of Science and Technology. Moreover, it is honored as "Excellent Private Enterprises in HebeiProvince", "Outstanding-credit Enterprises in Hebei Province", "Advanced High-Tech Enterprises","HebeiAdvanced Software Develop Units","Top Ten in Technology", "Major Contributor of Tax in Information of Shi Jiazhuang", "Integrity Unit in Shi Jiazhuang", "Service Innovation", "Advanced Grass-roots Party Organizations", "Advanced Units in Donation for Education", "The Star Enterprises in Electronic and Information Industry in 2012" and so on.
Our Motto: Be a true man before everything you do; Be conscientious and meticulous to everything; Always endeavoring to do still better.
Our Spirit: Preciseness, Pragmatism, Innovation.
Keeping the central valuation of create value for customers,we are always devoted to creating information products, improving both personal and units performances and promoting social progress using "Enterprise developing with two kinds of interactive models". We are absorbed on information technology and providing perfect solutions and services for customers on software, training and education.
We are not only experienced on software products, the design and construction on LAN and WAN, but also good at design and management on huge informational construction project. We have finished different integratesystemsin different areas, like the Hebei Internet, the Education Authority of Hebei Province, Department of Audit of Hebei, Hebei State Administration of Taxation, and Datang International Power Generation Co., LTD. and so on. We have developed many softwares like "The Systop Information Collection-Edition and Publishing System", "The Systop Information Issuing Platform", "The PortalSmart– The Enterprise Information Platform Based on Internet/Extrannet" and they are widely used. The economic and social benefits are considerable.Furthermore, we have got proud achievements onour education causes. We had trained more than 1200 well trained IT talentedperson for society., most of them have been elites of the industry. The Hands-on Software Practical Training System, independently developed by us, has been widely introduced by ten colleges and universities and social training institutions in Hebei, Henan, Shandong, Anhui and Dalian. The number of trainees who are taking the Hands-on Software Practical Training course has reached up to 10,000 and it will reach up to 50,000 in 2015.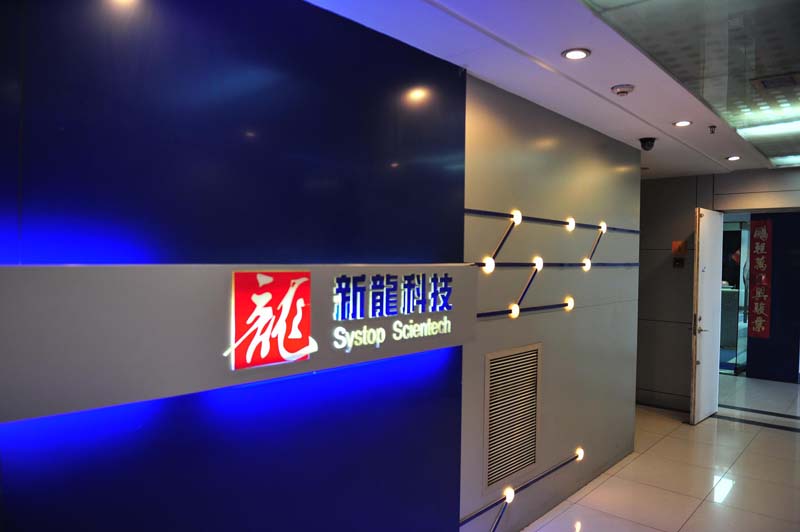 新龙科技标识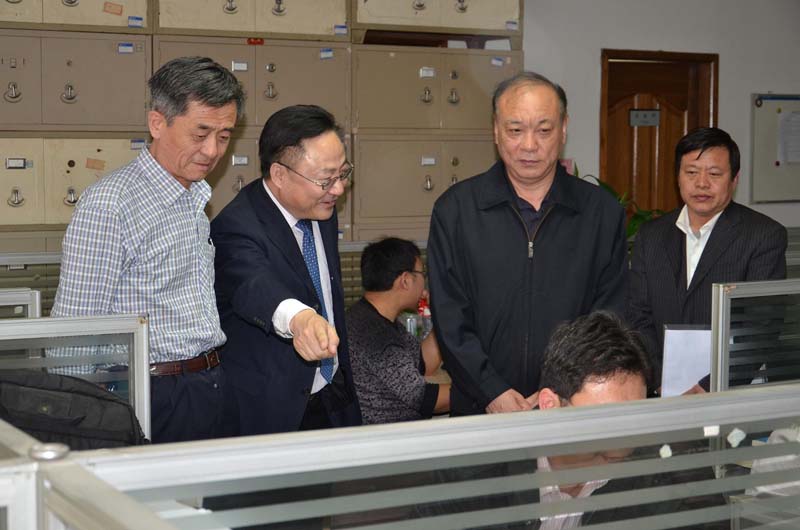 领导-市人大代表参观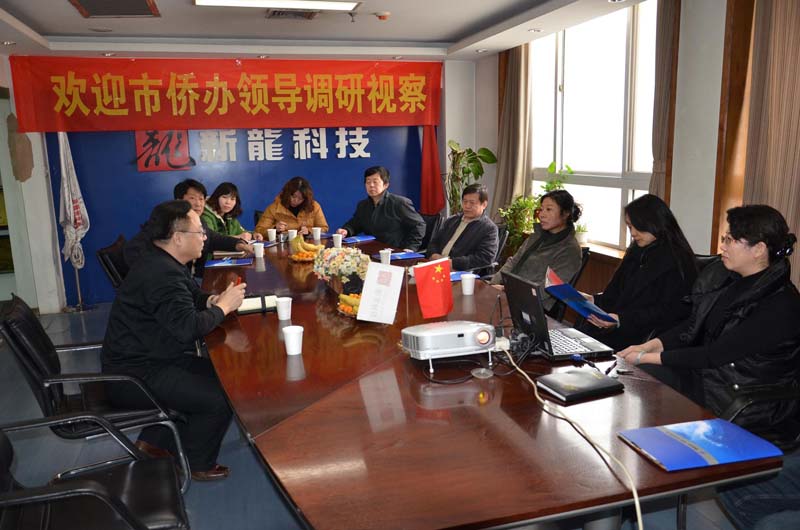 侨联视察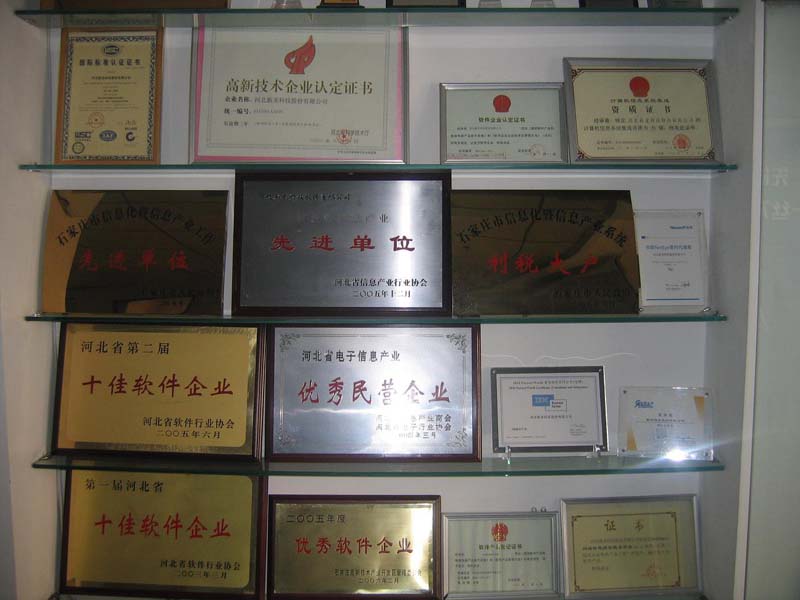 新龙科技奖牌墙